Is it possible to be both right and happy in your relationships? Here's a better alternative...
How do you feel when someone says you need to be vulnerable?
Do you cringe and bristle just a little bit?
It's true that "vulnerability" might be an overused word in our world today, but so much of our humanity is connected to our willingness to lay down our guard so that we can experience love.
I love Brene Brown's definition of vulnerability. (Aside: check out her Netflix special The Call to Courage. It's definitely worth your time!)
She says, "Vulnerability is the pathway to being seen and to being loved. To love is to be vulnerable. Many of us would rather not be loved than to risk being vulnerable."
Can you identify? 🙋
For years, I struggled with being vulnerable. I had a lifelong habit of posturing myself as 'right' in my relationships, which often became a serious roadblock for growth and intimacy.
I still remember the day my coach told me, "You either get to be right, Catherine, or be happy. You can't have both." Woah. He was right.
I still have my moments in this area. But I've become more practiced at interrupting the thoughts of being right and choosing personal responsibility instead.
Even when all the signals (read: fear, righteous indignation, stubbornness, hands on my hips, you get the idea..) shout, "run, Catherine, run. Girl, what the hell are you thinking? Get outta here" and I stay anyway, and let myself feel all the discomfort of vulnerability, it is then that I'm closest to the love and acceptance I crave.
I believe that acceptance may be one of our greatest fears as human beings. If we fully accept ourselves, then…
…there's nothing to strive for;
…nothing to work towards;
…no meter stick to measure ourselves against;
…and no so-called "perfect" to reach.
Who we are is enough.
We can get uncomfortable with learning to get comfortable with who we are. Have compassion with you, and allow yourself to be in-process with where you are in this moment. Lean into your growth edge. After all, that's where the magic is!
Leaning in with you,
P.S. I'm bubbling over with excitement to release my project management tool that has helped my business reach new levels of potential in the past several years. Release date, November 29! Stay tuned!
P.P.S. Are you a woman entrepreneur looking to reach unbounded success in 2020? Check out my signature program UNBOUNDED in the banner below to discover whether now is the time to get exponentially supported in your life and business.
---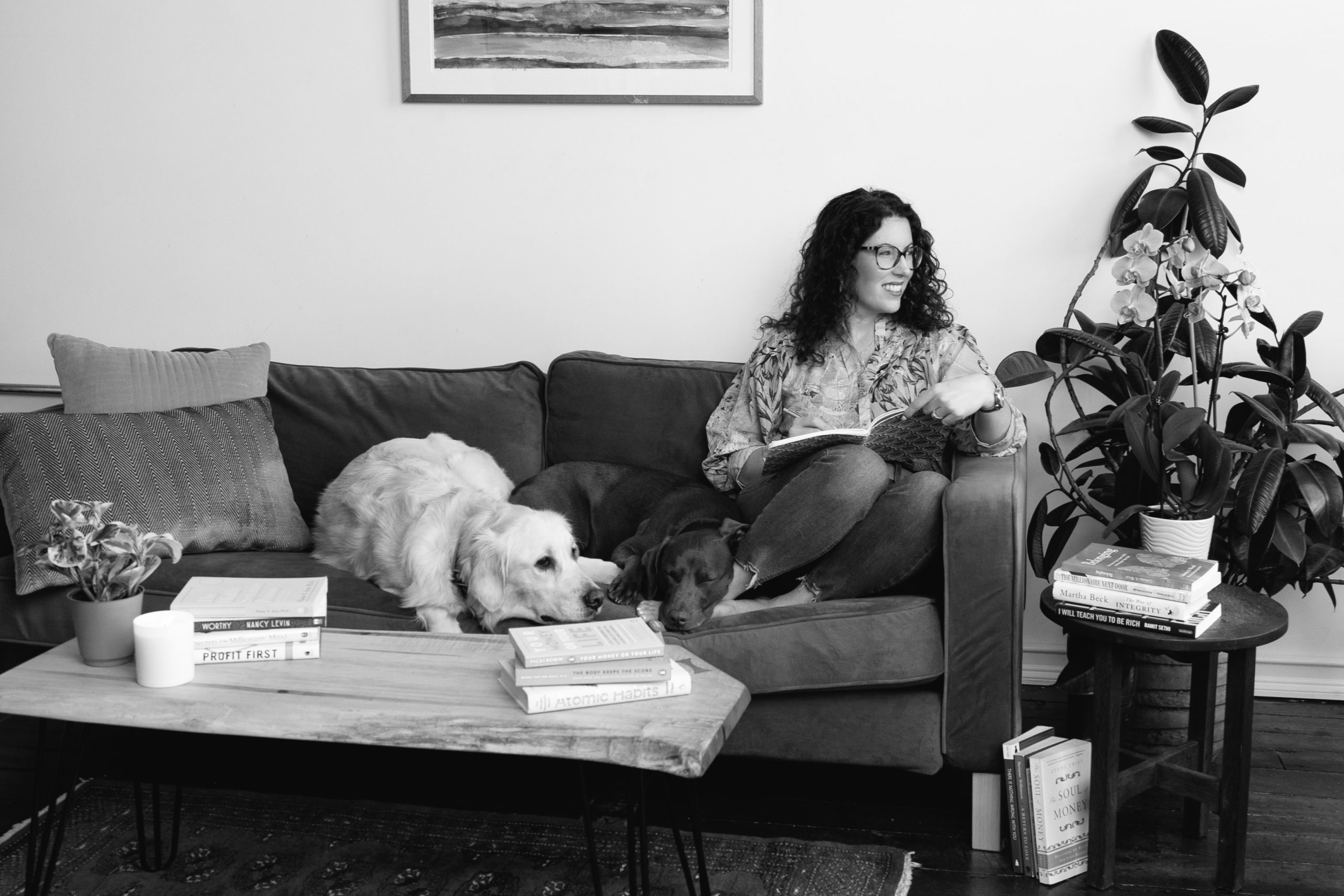 On our Masterminders' Bookshelf
Get instant access to a curated list of needle-moving books that's essential reading in the UNBOUNDED Mastermind.
Thoughtfully divided into categories - Health & Wellbeing, Love & Relationships, Money & Finances, Leadership, Spirituality, and more - so you can start creating a foundation for the life and business you've always wanted intentionally.
Business Ops Necessities for the Prosperous Empath with Alicia Lozano
I'm excited to share this conversation with Alicia Lozano, a Business Operations & Change Management Consultant, who partners with minority women-owned small businesses AND corporate side hustlers who are ready to take their business full-time to simplify their path to wealth. Alicia helped me early on in my business as I was starting to refine my processes and SOPs. She helped to take me from Excel expert to a ClickUp enthusiast and my business is better for it. In our conversation, she shares more about how she sets each of her clients up for success as they uplevel their businesses. I'm confident that whether you're a new entrepreneur, wanting to create a new revenue stream, or just ready to make more money while working less hours – this episode is for you.
Visit this episode's show notes page here.
–
The Prosperous Empath Podcast is produced by Heart Centered Podcasting.