Oct 20, 2022 | Your Relationships, Your Self
Intentional Living
This morning marks my first newsletter as a married woman. We did it! 🥳
We had a beautiful wedding weekend. Our wonderful photographer Rachel Hegarty already published a blog post sharing our story and her favorite pics.
Her work is stunning and I'm so grateful I followed my gut and flew her up from VA to Massachusetts to photograph our big day. Having vendors we know and trust support us throughout the weekend made all the difference.
It can be challenging to follow your gut in the face of so many unknowns. So many outside opinions, so much money on the line, and so much time pressure.
One of the reflections a colleague reflected to me after the wedding is how many times I used the word intentional in our speeches and how 'on-purpose' things occurred.
That really stuck with me.
Because it's very true. My experience of our wedding and my business for that matter, is that I've learned to be intentional.
I think about being intentional as meaning being 'on-purpose' versus 'off-purpose.' Being on-purpose has supported me immensely in creating the results I want.
It has similarly supported me in releasing attachment from the things that don't go my way. I've realized that my intentionality is a sign of my commitment to do my best and give it my all, which helps with surrendering the rest.
Today I thought I'd share several of my intentional plans from our wedding, lessons learned and some of their applications in my life and business.
Make decisions in alignment with the experience you're committed to having
I shared a bit about this first learning the other week. One of my highlights from the weekend was planning a polar plunge in the Atlantic Ocean on the morning of our wedding. During the weeks leading up to the wedding and the stress was setting in, I realized I was more committed to having fun than being stressed out. Inviting our wedding guests to join me for a wedding day dip and having 25 family members, friends, their kids, and my pups join in was an absolute blast!
Another experience I was super committed to throughout the weekend was making time for special moments with each of our guests. We had kept the guest list intentionally small to maintain the intimacy and familiarity that we wanted. While I'm not sure I was 100% successful, having multiple events over multiple days was so helpful in making space for heartfelt moments with our guests. We planned a welcome dinner, wedding morning dip, the wedding and celebration, a casual after party in my parent's backyard with a firepit, and a farewell brunch. During our farewell brunch on Sunday, I looked around and saw guests from all walks of our lives sitting with one another, exchanging contact information, and acting as if they were old friends.
Ask for and welcome support
Perhaps I sound like a broken record talking about asking for support by now? The habit of doing things on our own is ingrained in so many of us that I don't think this distinction can be stated enough. You're welcome 😇
During the week leading up to the wedding, countless guests started asking how they could help. Here's what I know about support as an empath, it is vulnerable to receive support. When we allow others to support us, we are allowing them the gift of expressing their love, care and support.
I made an intentional practice of everytime someone starting offering their help, I paused and thought of something they could help with. I was so appreciative throughout the weekend for the extra sets of hands and hearts. Being supported well is one of the greatest mindset hacks.
Choose in alignment with your values
Here's one of the disappointments from our wedding. Parth and I struggled working with one of our wedding vendors. In hindsight, I realized that her work lacked the attention to detail and customer service I have come to expect from people I hire. I find I have good judgment in hiring decisions after so many years of practice and this caught me by surprise.
Ultimately what I realized is that I didn't trust she cared about us. This was a hard insight for me to realize on my wedding day. I'm grateful for the dozens of people I deeply trust and surrounded myself with over the weekend. This helped put things in perspective.
Upon reflection, I realized that I was being overly responsible and generous with her. Many of the breakdowns I experienced are ones my clients frequently bring to coaching calls. For example, not communicating in a timely manner, being non-responsive, lacking integrity in follow through, and lacking the skill set to own breakdowns responsibly. This had the effect of me giving one too many chances and not speaking up soon enough.
Lesson learned: the sooner I notice a breakdown and communicate it kindly and professionally, the more at peace I can feel with advocating for myself and not suffering in silence. I value over-communication and ownership.
I hope you enjoyed today's blog. If you've recently planned or are preparing for a wedding, I hope you find today's reflections helpful.
ARE YOU READY TO TRULY CREATE YOUR PURPOSE-DRIVEN BUSINESS ON YOUR OWN TERMS?
Inquire about our UNBOUNDED Mastermind & Group Coaching Program.
Get ready to think bigger, dissolve limiting beliefs, & welcome an upgraded mindset to become the architect of your non-negotiable dreams.  Eliminate once and for all the hustle-and-grind mentality & step into a higher consciousness that magnetizes clients and opportunities to you.  Join our community of heart-centered CEOs and expand your high-vibe network with aligned partnerships, business collaborations and lifelong friends.
Catherine is a Master Certified Coach and bestselling author of Belonging: Overcome Your Inner Critic and Reclaim Your Joy.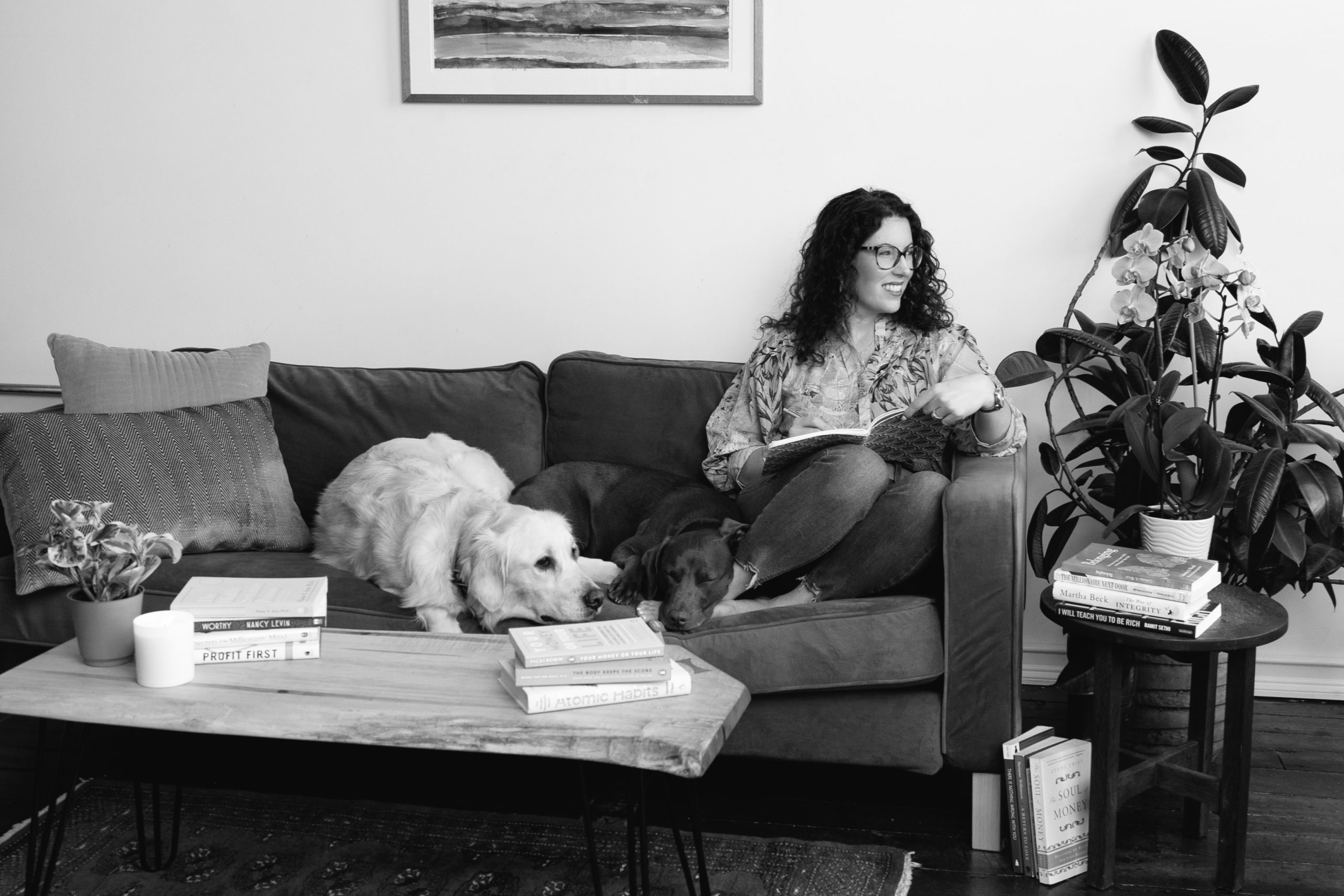 On our Masterminders' Bookshelf
Get instant access to a curated list of needle-moving books that's essential reading in the UNBOUNDED Mastermind.
Thoughtfully divided into categories - Health & Wellbeing, Love & Relationships, Money & Finances, Leadership, Spirituality, and more - so you can start creating a foundation for the life and business you've always wanted intentionally.
Empathy for Change with Amy J. Wilson
I am so delighted and thrilled to have my esteemed friend, Amy J. Wilson here with us today. Amy is a change leader, community builder, movement maker, and an empathy advocate. She is the author of Empathy for Change: How to Build a More Understanding World, a guide to create positive, compassionate change where we work, live, and play. All of this guides our conversation as we cover the different types of empathy and why they are important, dismantling current power structures and rebuilding them with empathy at the core, prioritizing rest, and so much more. Being empathetic does not mean you lack power, and this episode is going to tell you why – enjoy!
Visit this episode's show notes page here.