Catherine A. Wood
Communicate More Consciously in Your Business
I don't know about you but it seems like every day I wake up with new sales pitches, cold outreach requests and fear-based marketing spam in my inbox.
Typically I'll just hit unsubscribe or reply "I'm not interested" with the ever helpful predictive text Gmail response.
Some days, it can be hard to remember that there's a human on the other end of that email. In fact, who knows how many of those emails are automated or sent by AI technology these days…
In this 24/7 world, being conscious and human can feel tough at times and I catch myself falling into the trap and responding in kind, coldly.
Earlier this week, I replied in this fashion to one such marketing email. In a very unusual way, I got a personal response back from one of the founders asking me for feedback. In fact, he told me "any feedback would be extremely helpful and appreciated."
Now this is language I can get behind!
So I replied to his email, and this is what I said:
"Hi,

The language in your email is what didn't work for me. I am a heart centered entrepreneur and I don't connect with pain point-based marketing content.

This: 'The coaching environment is crowded today, and it's more important than ever to stand out.'

This is not my experience of the coaching world and this language turns me off rather than inspires me to lean in. I connect with a more feminine and conscious marketing approach and look and feel. Your website occurs very masculine, so perhaps your market niche is male coaches or more masculine energy.

Good luck,
Cat"
You may be wondering why I am sharing this with you this morning?
So many people commented and responded to the blog post I wrote last week on The Consequences of Living in a 24/7 World.
Honestly, I was pretty excited by the traction it got. I realized my network wants to be more purposeful with our time, work-life balance and how we operate in business.
I believe being a conscious business owner means being human with those paying us and with those who are not.
Shifting the paradigm of the online business world is going to take a conscious movement.
Surrounding yourself with more conscious business owners and heart-centered entrepreneurs is going to require you being generous and conscious even when you don't have a reason to.
One of our foundational principles here at Unbounded Potential is that our words create our world.
The words we use and the ways in which we treat others contribute immensely to how we experience our businesses and the online world we are operating in.
As you enter your weekend, I invite you to reflect on:

What does conscious business look like for you in your world?

Where do you see an opportunity to practice being more human and living on purpose?

What business practices and standards would support you in disrupting the 24/7 mentality in service of a more sustainable way of living?
PS And if you're feeling skeptical about why even bother being generous with folks, this was the email response I got for providing that feedback just minutes later…
"Thank you so much for taking the time to provide this feedback, this really means a lot to me. As a younger business, having an outside perspective is so helpful and highlights aspects and shortcomings that I don't see.

If you have an appropriate mailing address, I'd love to send you a thank you card to thank you for your time and feedback.

Thanks again, I wish you all the best. Have a great day."
ARE YOU READY TO TRULY CREATE YOUR PURPOSE-DRIVEN BUSINESS ON YOUR OWN TERMS?
Inquire about our UNBOUNDED Mastermind & Group Coaching Program.
Get ready to think bigger, dissolve limiting beliefs, & welcome an upgraded mindset to become the architect of your non-negotiable dreams.  Eliminate once and for all the hustle-and-grind mentality & step into a higher consciousness that magnetizes clients and opportunities to you.  Join our community of heart-centered CEOs and expand your high-vibe network with aligned partnerships, business collaborations and lifelong friends.
Catherine is a Master Certified Coach and bestselling author of Belonging: Overcome Your Inner Critic and Reclaim Your Joy.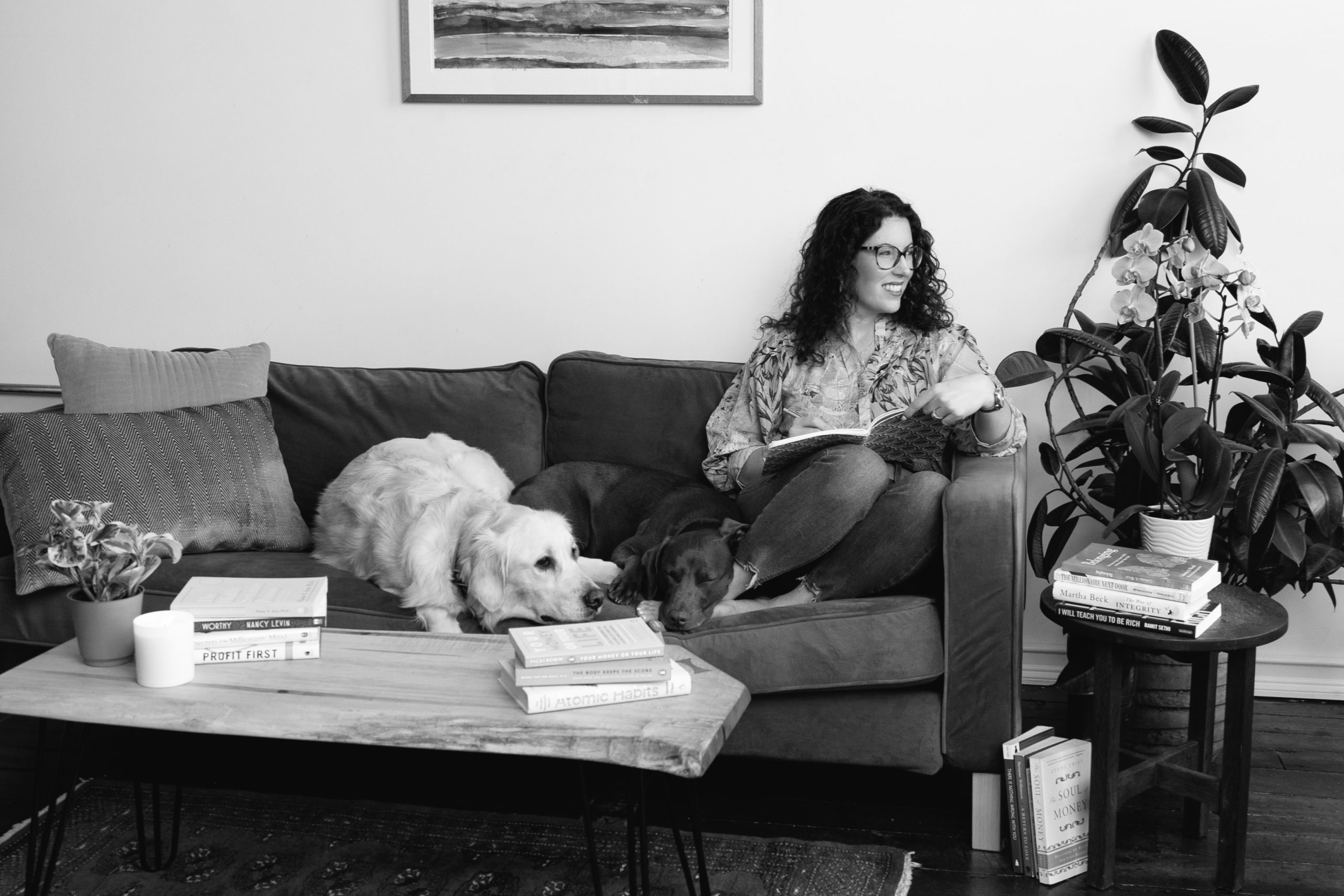 On our Masterminders' Bookshelf
Get instant access to a curated list of needle-moving books that's essential reading in the UNBOUNDED Mastermind.
Thoughtfully divided into categories - Health & Wellbeing, Love & Relationships, Money & Finances, Leadership, Spirituality, and more - so you can start creating a foundation for the life and business you've always wanted intentionally.
Using Your Stories to Create Content that Converts with Allison Janda-Brown
A few copywriters have pitched me to be on the podcast, but before I had any of them on, I knew I had to have Allison Janda-Brown on first! Allison personally helped me transform my own content as I went through my rebrand in 2022 and I've seen how successful her work can be firsthand. In our conversation today she shares more about her done-with-you approach and how to connect your amazing, personal stories from your life to the content that you write for your business. She's helped client after client expand their client base to make bank. Enjoy!
Visit this episode's show notes page here.
–
The Prosperous Empath Podcast is produced by Heart Centered Podcasting.