Apr 26, 2019 | Your Business, Your Relationships
What authentic leadership looks like. Do you have the "it" factor?
I can still remember that day when a leader I esteem and trust took responsibility for a mistake I had made.
My palms were sweaty, my stomach constricted, that guilty feeling rumbling inside. When confronted with my error, I was mentally preparing myself to own up to it.
And before I had the chance to, my supervisor took responsibility for all of it, my errors yes, but also his lack of oversight.
All of a sudden, I exhaled.
This incident added another layer of respect in my regard for my already highly-esteemed supervisor. His sufficiency and confident sense of self to be able to take responsibility for his entire team's performance, or lack thereof, was impactful to me and made a lasting impression on me.
That incident made it crystal clear to me what constituted a true leader.
I believe the best leaders are those who are willing to show their vulnerability and humanity.
This doesn't come easily to most.
I've watched many people who once they've reached leadership status, remove themselves from the masses and fail to acknowledge their errors or show their humanity.
This isn't leadership…it's ego-speak.
People follow leaders who they can relate with, who they understand, who they can trust.
Many of the clients I work with are recovering 'perfectionistas' as I like to call them. (If you've been following me for a while now, you likely know I'm a recovering perfectionista myself.)
What I've learned over time is that it's very hard for us to acknowledge responsibility and fault. But why is this? Everyone makes mistakes, right? There are many of us who feel that anything less than perfection is unacceptable.
Seeking perfection breeds perfectionism.
I don't believe leadership is perfectionism. On the contrary. I've observed many leaders over the years, and what I've noticed is certain leaders stand apart from the pack by this very factor…
One's willingness to own and acknowledge their imperfections and humanity.
If you want to be truly great, you will need to practice acknowledging (and apologizing when called for) your mistakes and errors along the way.
It becomes a gift to be able to say, "my mistake," without it fundamentally meaning something about who you are as a person. Remember, you are simply acknowledging responsibility. It is not an indicator of your inherent-worthiness.
A leader knows they're worthy.
A true leader doesn't need to prove this through their perfectionistic ways or getting it right all the time.
Breathe easy, knowing you can still be an effective leader, and you don't have to get it right all the time.
This is good news for us all!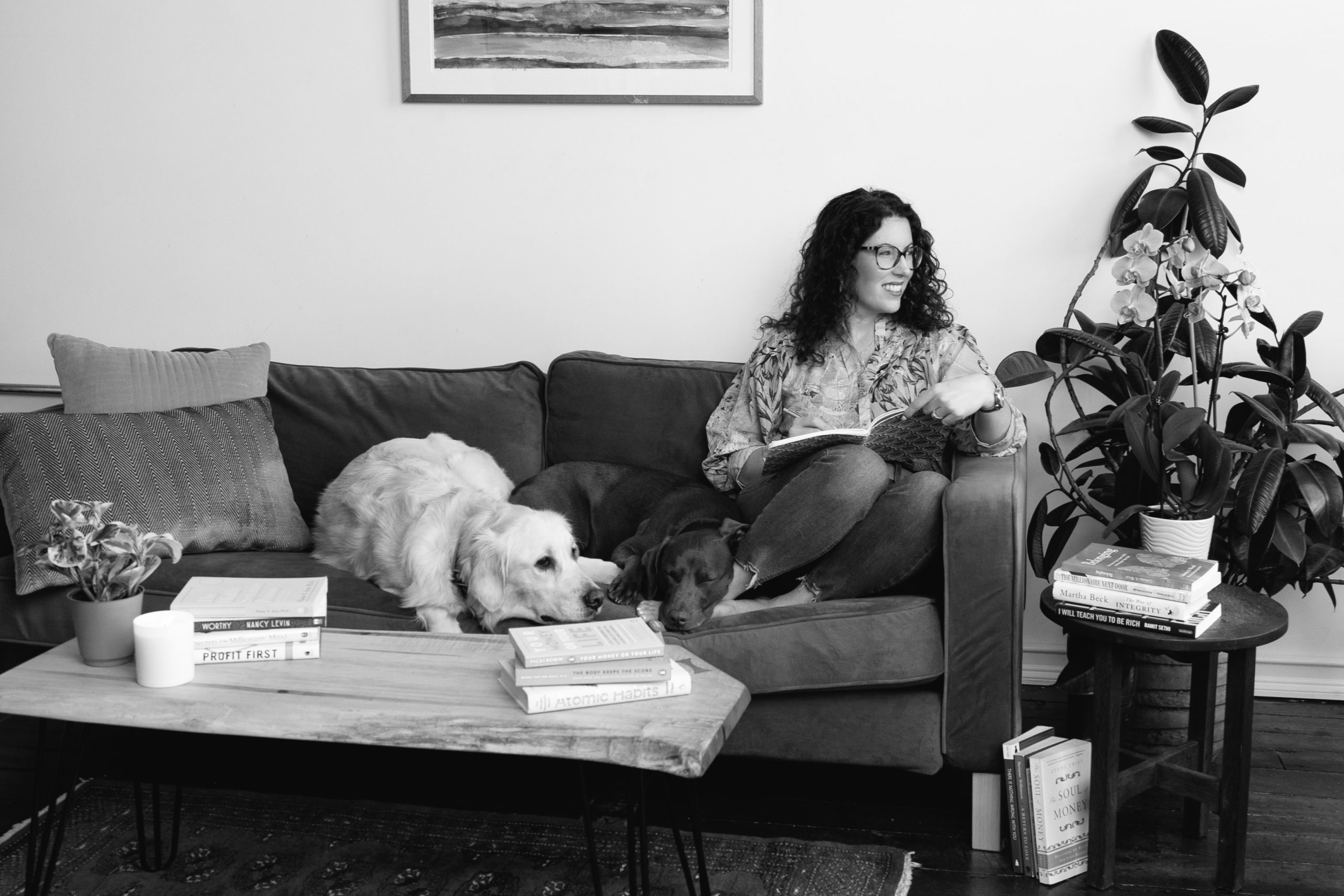 On our Masterminders' Bookshelf
Get instant access to a curated list of needle-moving books that's essential reading in the UNBOUNDED Mastermind.
Thoughtfully divided into categories - Health & Wellbeing, Love & Relationships, Money & Finances, Leadership, Spirituality, and more - so you can start creating a foundation for the life and business you've always wanted intentionally.
Empathy for Change with Amy J. Wilson
I am so delighted and thrilled to have my esteemed friend, Amy J. Wilson here with us today. Amy is a change leader, community builder, movement maker, and an empathy advocate. She is the author of Empathy for Change: How to Build a More Understanding World, a guide to create positive, compassionate change where we work, live, and play. All of this guides our conversation as we cover the different types of empathy and why they are important, dismantling current power structures and rebuilding them with empathy at the core, prioritizing rest, and so much more. Being empathetic does not mean you lack power, and this episode is going to tell you why – enjoy!
Visit this episode's show notes page here.