Catherine A. Wood
These local communities are waiting for you...[Community Series 2 of 4]
A client of mine recently shared with me that she's been enjoying our work together so much that she wants to find other places to practice bringing the same level of openhearted communication to what she does to our group coaching.
I was really touched by her words and got present to the fact that I know of many intentional communities where I frequently recommend clients, colleagues, and friends alike check out to find new meaningful connections.
Last week, I shared how community serves us in so many beautiful ways.
May this newsletter serve to introduce you to some of the communities that have impacted me along my journey and may they support you in feeling seen and understood too:
COMMUNITIES WORTH LOOKING INTO…
Business Networking International – This is the first community that I joined when I started building my coaching practice. This is a member-based community that is focused on growing your business through strengthening relationships with like-minded business owners. There are chapters all around the world, and every chapter has a unique culture and energy, so I'd recommend you visit until you feel at home at one! I've written about this community a lot over in my 6-Step Guide to Give Yourself Permission to Live the Life You've Always Wanted.
Accomplishment Coaching – This is the coach training and leadership development program that trained me as a coach. Whenever anyone asks me how I started out as a coach, I always say "jealousy." A friend of mine was doing this program, and simply put, I was jealous of the transformation she was experiencing and the woman she was transforming into in front of my eyes. The longer I've been in this industry, the more I've come to appreciate my own training as I have yet to see a program I find more in-depth and complete than this one. If you've ever considered getting trained, I'm happy to speak with you about this program. I am a coach trainer with them and a huge advocate of this program. The program offers a free program preview offering an insider experience observing one of their training days live as well as a half-day workshop leading you in some of their foundational tools. You can learn more and sign-up here for a half-day or full-day at one of their sessions in Washington DC; New York; Seattle; Chicago; San Diego; or Victoria, British Columbia.
Starting Bloc – Throughout all of my entrepreneurial adventures, some of the coolest entrepreneurs I've met have been vis-a-vis this community. It's the single reason why I joined, because after having met enough amazing individuals who called themselves StartingBlocers, I knew I wanted in! Starting Bloc is a social innovation fellowship that educates, inspires, and connects emerging leaders to drive social innovation across sectors with a community of over 3,000 international fellows. They host annual 5-day-long fellowships with one remaining 2019 institute in New York in August. If you'd like a more bite-sized version, SB offers a day-long bootcamp (which you can read about here), which is a great introduction of this work and to this community and will be hosting upcoming ones in Seattle, Baltimore, and St. Louis.
PACK Retreats – I would be remiss if I didn't give a plug for our sister company! As the co-Founder of PACK Retreats, I am an avid believer in the transformation that is available through travel. Whenever we get outside of the confines of our schedule and routine, we become reconnected with who we are and what deeply matters to us once again. Combine this with masterful coaching and a curated community of fellow travelers to remind you of who you are, what you said, and hold you accountable to that is pure gold. In our 4th year of operations in 2020, we will lead retreats to DR, Greece, Peru and India. Let our journeys change your life; they've certainly changed mine. Regular registration closes August 12th, at which point the cost of the trips will increase. If you've been considering venturing with us and would like to get a more personal experience of who we are and what our retreats are like, please consider joining us for our Launch Party here in Washington DC on July 28th that we will host in conjunction with an Authentic Relating Games Night and pizza party. Limited tickets are available here.
Innovazing – Co-founded by two inspiring entrepreneurs here in Washington, DC, Saleema and Grant, are engaging and dynamic facilitators and connectors of amazing people. I have attended one of their day-long workshops and appreciated being surrounded by so many like minded individuals combined with vulnerable conversation and a bend towards action. If you're looking for more local activities and ways to engage, consider checking out their active Facebook group here, which is filled with events and goings-on.
Authentic Relating – As a trained facilitator in this modality, I'm always inspired by bringing together a group of individuals for an Authentic Relating Games Night and discovering the level of intimacy, authenticity and connection that becomes available when creating a safe space for a community to be fully seen and heard. Based in movement and improv games, you can learn more about this intentional community in this Atlantic article here. While some groups are more progressive than others, you can see upcoming events here and here. If this work is of interest to you, send me a note and let me know! As I look at planning more Games Nights in the future, I'll be sure to keep you in the loop.
Women in Washington – As I look to expand this community outside of my living room and into the hearts of more local women entrepreneurs in Washington, DC, I would love to know who is interested in connecting more with heart-centered and ambitious women founders and entrepreneurs here in the DMV area. If this is of interest to you, please hit reply and let me know! If you have ideas and suggestions as I look to expand this offering, I'm all ears.
If there's a community that should be included here, hit reply and let me know!
Let's connect,
P.S. Feel free to forward this email to a friend, or other communities you think would benefit from these communities. Or better yet, encourage them to subscribe to the newsletter and get the free download here.
---
---
---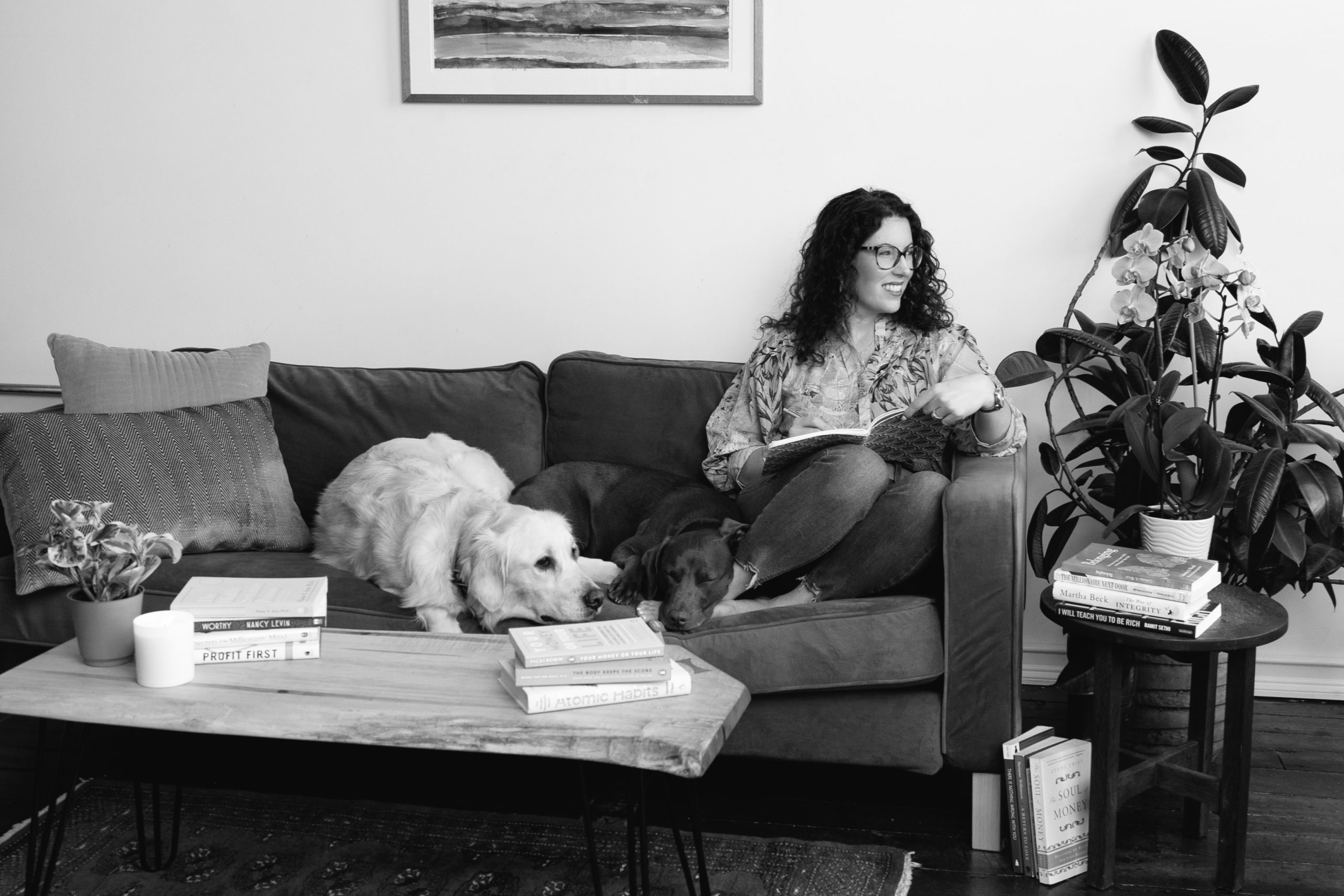 On our Masterminders' Bookshelf
Get instant access to a curated list of needle-moving books that's essential reading in the UNBOUNDED Mastermind.
Thoughtfully divided into categories - Health & Wellbeing, Love & Relationships, Money & Finances, Leadership, Spirituality, and more - so you can start creating a foundation for the life and business you've always wanted intentionally.
Using Your Stories to Create Content that Converts with Allison Janda-Brown
A few copywriters have pitched me to be on the podcast, but before I had any of them on, I knew I had to have Allison Janda-Brown on first! Allison personally helped me transform my own content as I went through my rebrand in 2022 and I've seen how successful her work can be firsthand. In our conversation today she shares more about her done-with-you approach and how to connect your amazing, personal stories from your life to the content that you write for your business. She's helped client after client expand their client base to make bank. Enjoy!
Visit this episode's show notes page here.
–
The Prosperous Empath Podcast is produced by Heart Centered Podcasting.