Jul 21, 2022 | Your Self
The power of a compelling question
Hope you've been enjoying these first couple weeks of summer. It's been a couple of hot ones here in coastal Massachusetts, but a sea breeze makes everything better! 🌊
I was listening to a podcast a client of mine was featured on earlier this year and while I loved the wisdom my client had to share, you know what I was most struck by?
The quality of the interviewer's questions.
I know, very coach-like of me but stay with me for a moment…
Throughout the entire podcast, I was blown away by the thoughtfulness and power of the thought-provoking questions the host asked throughout the show.
It struck me that the power of a compelling question is that it can unearth a person's genius and inner truth.
A powerful question can unlock the expertise and mastery of an individual, as it did on this podcast. I shared with my client that I heard her share stories and experiences on the show that were both fascinating and ones I'd never heard her talk about before.
On a more personal level, I was reminded that the mastery of an effective coach often boils down to the depth of their questions.
A compelling question serves many functions:
A personalized and thoughtful question makes an individual feel seen and known, which is a very intimate and connecting experience between peers.
A thought-provoking question helps an individual access more of their self-knowledge, their intuition and helps bring it to their surface awareness.
A compelling question also supports an individual in accessing more of their own self-confidence through claiming their own beliefs and views on the world.
The quality of the questions we ask our clients, our loved ones, and our colleagues say a lot about who we are as human beings.
There are the types of questions blanketed in our personal judgments and assumptions, these are the questions often known as the ones where we're 'leading the witness.'
There are the types of questions that are masked by our own opinions or what we think the question answerer 'should' do.
There are also the types of questions that reflect more of what we personally want to talk about than our genuine curiosity about the person standing in front of us.
I believe the quality of our questions say a lot about who we are as entrepreneurs and humans.
For our empaths, HSPs and introverted readers who are highly conscientious by nature, you likely sense the genuine or authentic nature of the questions you're asked before you realize why you inherently trust or want to do business with the person who just asked you the thoughtful question.
We are living and experiencing a more thoughtful and self-aware business environment than ever before.
I am grateful for this.
The quality of your questions says a lot about who you are in business.
Who will you practice asking openhearted and compelling questions with this weekend?
I assure you, they'll be grateful too. Who doesn't want to be deeply seen and heard?
May you enjoy this beautiful summer season.
ARE YOU READY TO TRULY CREATE YOUR PURPOSE-DRIVEN BUSINESS ON YOUR OWN TERMS?
Inquire about our UNBOUNDED Mastermind & Group Coaching Program.
Get ready to think bigger, dissolve limiting beliefs, & welcome an upgraded mindset to become the architect of your non-negotiable dreams.  Eliminate once and for all the hustle-and-grind mentality & step into a higher consciousness that magnetizes clients and opportunities to you.  Join our community of heart-centered CEOs and expand your high-vibe network with aligned partnerships, business collaborations and lifelong friends.
Catherine is a Master Certified Coach and bestselling author of Belonging: Overcome Your Inner Critic and Reclaim Your Joy.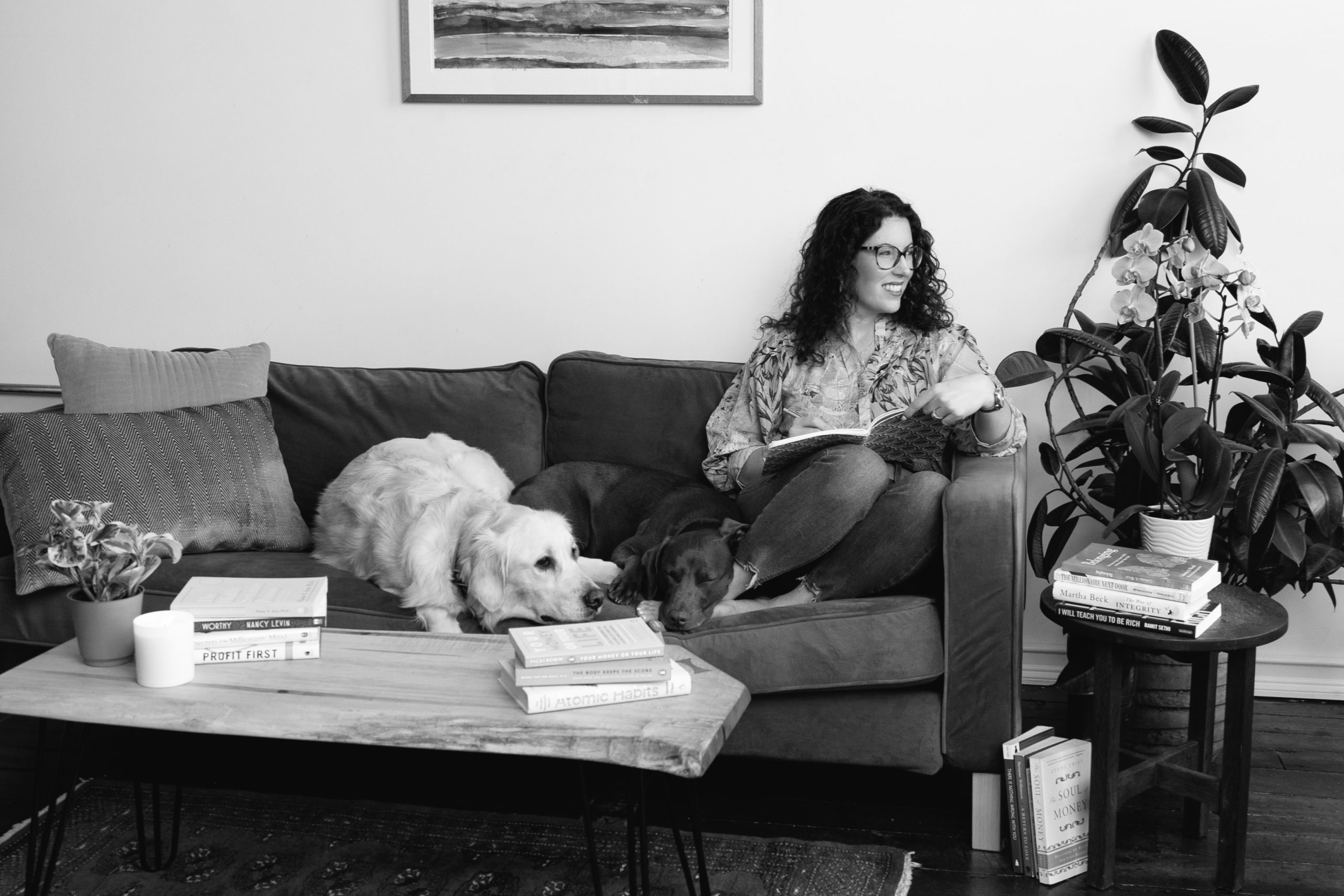 On our Masterminders' Bookshelf
Get instant access to a curated list of needle-moving books that's essential reading in the UNBOUNDED Mastermind.
Thoughtfully divided into categories - Health & Wellbeing, Love & Relationships, Money & Finances, Leadership, Spirituality, and more - so you can start creating a foundation for the life and business you've always wanted intentionally.
Empathy for Change with Amy J. Wilson
I am so delighted and thrilled to have my esteemed friend, Amy J. Wilson here with us today. Amy is a change leader, community builder, movement maker, and an empathy advocate. She is the author of Empathy for Change: How to Build a More Understanding World, a guide to create positive, compassionate change where we work, live, and play. All of this guides our conversation as we cover the different types of empathy and why they are important, dismantling current power structures and rebuilding them with empathy at the core, prioritizing rest, and so much more. Being empathetic does not mean you lack power, and this episode is going to tell you why – enjoy!
Visit this episode's show notes page here.