Nov 22, 2019 | Your Relationships, Your Self
The greatest love of all → it starts with YOU!
Are you waiting to be loved by someone else?
We can probably all admit to that one at one point in our lives, right?
One thing I've learned is that when we shift our focus from needing someone else to make us feel a certain way and instead, focus on loving ourselves and spreading that love to others, the result is more happiness and more contentment.
I find many clients benefit from coaching in the areas of romantic relationships, for this very reason.
We often wait for someone else to make us feel loved, or give us what we want. But when we love ourselves fully first and start giving to ourselves first…another's actions aren't the most significant factor in our happiness, or mood, or outlook on life.
When my partner and I started dating, he would ask me where I wanted to go for dinner. I'd respond, "Wherever you want to go." (Thinking that if I made him happy, I'd be happy too.)
When one partner is willing to forgo their own interests or desires for the other's happiness, what usually happens is that we both end up unhappy.
This inevitably was the result for us. Without a firm direction for our evening, we'd not enjoy our time spent together.
Since then, I've learned that me loving me includes giving myself permission to think about what I want and how to meet that need first for myself and then in partnership with another.
So often we think we don't know what we want in our relationships, our careers, our weekend activities.
But I don't buy it.
I think we do know what we want, and it's simply a muscle we haven't flexed for a while. It takes time, practice, and a certain level of discomfort for that muscle to work at its peak performance, just like strengthening any new muscle requires of us at the gym.
We can practice mindfully opening ourselves to what our needs are by:
Taking a moment to breathe with awareness, noticing what our bodies might be telling us
Pausing for a moment when we're feeling a craving to reach for that dessert, beer, or iPhone, and listening for what our deeper need might be
Taking an inventory of our psychological needs:
Are we satisfied with the quality of our relationships?
Do we have an adequate opportunity to exercise our strengths?
Do we have autonomy in our day-to-day life decisions?
Are you ready to start working out that muscle that says what you want is important?
Being surrounded by others who are flexing the same muscles encourages us to do the same.
Hearing others' stories and watching their transformations shows us how human change is available. Hearing others' stories about how they are flexing their muscles around what they want and deeply desire normalizes that we can do it too. This gives us a real-life model and a demonstration of how to practice it for ourselves.
>>>I invite you to start sharing your experiences of putting your needs first and encourage others to do the same. You can do this TODAY on my Instagram page. 🙂 <<<
To loving you,

P.S. Stay tuned for next week's newsletter! I'm so excited to share with you my special project management tool that helps me internally run my business.
---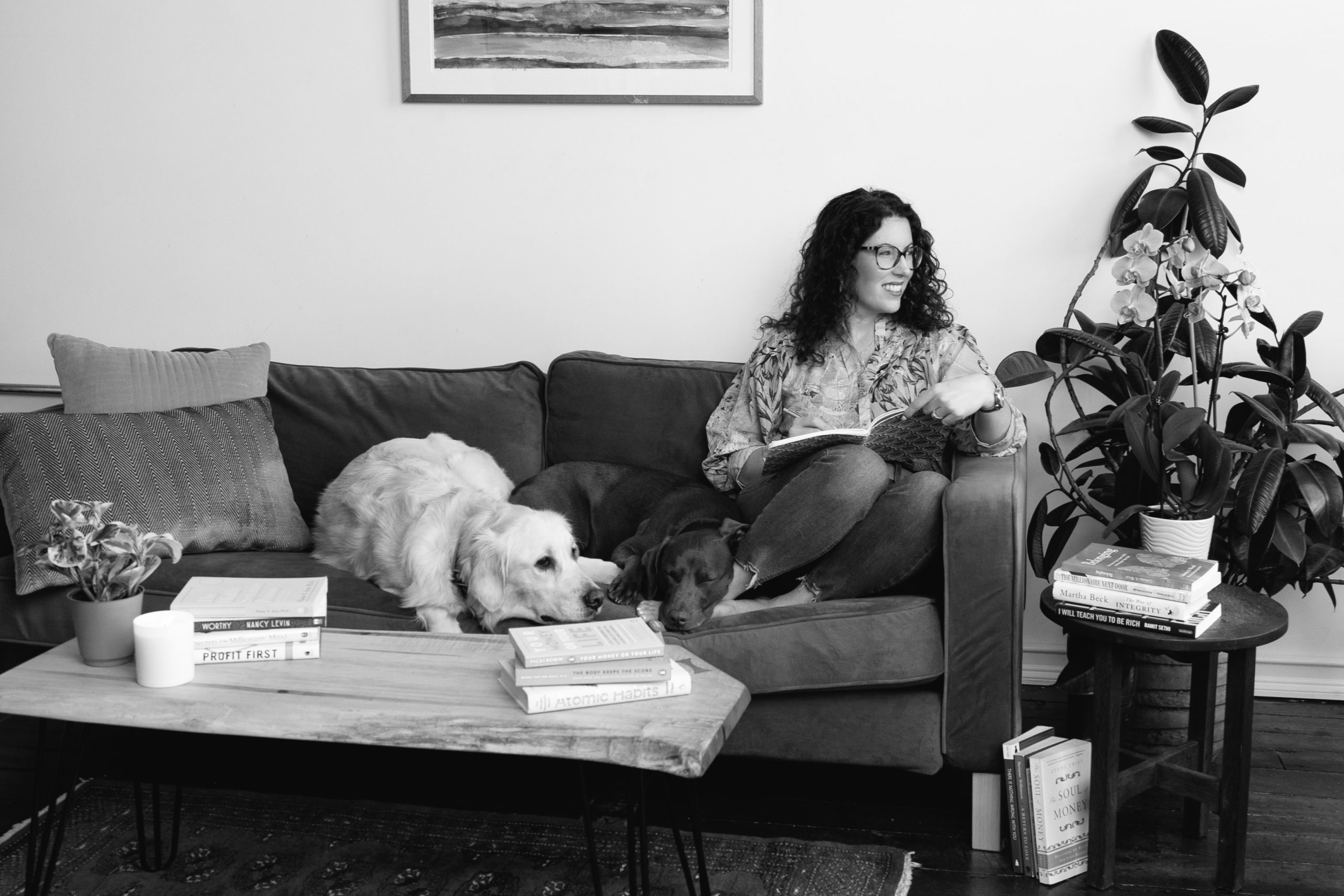 On our Masterminders' Bookshelf
Get instant access to a curated list of needle-moving books that's essential reading in the UNBOUNDED Mastermind.
Thoughtfully divided into categories - Health & Wellbeing, Love & Relationships, Money & Finances, Leadership, Spirituality, and more - so you can start creating a foundation for the life and business you've always wanted intentionally.
Empathy for Change with Amy J. Wilson
I am so delighted and thrilled to have my esteemed friend, Amy J. Wilson here with us today. Amy is a change leader, community builder, movement maker, and an empathy advocate. She is the author of Empathy for Change: How to Build a More Understanding World, a guide to create positive, compassionate change where we work, live, and play. All of this guides our conversation as we cover the different types of empathy and why they are important, dismantling current power structures and rebuilding them with empathy at the core, prioritizing rest, and so much more. Being empathetic does not mean you lack power, and this episode is going to tell you why – enjoy!
Visit this episode's show notes page here.