Catherine A. Wood
The "funnest" way to reach your goals!
I'm so happy to be back with you all this week after being off the grid last week!
This month I'm focusing on giving you tools that will help you increase your performance in work and life.
I've realized in doing this series, that one performance tool I use, is precisely what I was doing last week. Going off the grid and completely unplugging. (Highly recommend!)
Filling your cup and recharging your mental, emotional, and physical well-being is so valuable.
I want to add that I don't use vacation to run away from things. When you love what you do, there's nothing to run away from.
I oftentimes finding myself having more focus and new ideas for my business when I'm on vacation and my thinking is clearer and more laser-like than when I'm home.
I want to share a video of this magical place so you can get a sense of this gorgeous place…
For me, travel has been fuel for huge new business ideas, life choices, and lifelong memories of family, community, nature, and play.
I'm happy to be back and sharing some of my most simple and yet powerful productivity exercises with you over the next couple of weeks.
But for this week, I'll share one that has made all the difference.
→ You must make choices from the future you're creating vs. where you are now.
→ You do not need to know how you're going to get there.
→ You must be willing to declare what you want.
How I do this is to gamify my goals.
I literally make my business goals into games and then I set the rules.
Which are pretty simple.
I declare my goal for the month.
Then I set a reward for myself if I achieve the goal.
And then I play full out to the end of the month.
→ If I win the game for the month, I reward myself.
→ If I don't, I get to explore what was missing.
Was there a gap in my actions or in who I was being about the game?
From there, I get to reinvent the game for the next month, and explore the new level of beliefs and actions it's going to take to reach my goal.
That's it. Pretty simple, right? But it's fun and it works!
You might be saying to yourself, "I get it Cat, but I'm not just not ready to really verbalize what I want. If I don't reach my goal then I haven't actually failed."
But when we attach BS excuses about our unwillingness to declare what we want, we are simply locked in to where we are instead of where we want to be.
That's simply in our head.
Your goal is a project, and if project management excites you, please stay tuned!
One of the projects I got inspired by hit while I was on vacation. I want to share some of the PM tools that have made all the difference for me and I would love to see it helps you too! This was just one of the projects I got inspired to create while away on vacation, let alone the 10,000 words I was able to pen for my upcoming book.
To making life fun,

P.S. We are still taking registrations for PACK Retreats in 2020. But prices go up today! Be sure to book and take advantage of the monthly payment plan at the lowest rates available TODAY. Click to learn more about traveling with us to Greece, Peru or India next year below.
P.P.S. Mark you calendars now for the second cohort of Jumpstart Your Vision, which is relaunching the first week of September. Find out more about it here. If you want to talk more about JYV and see if it's a good fit for you, schedule a call here.
---
---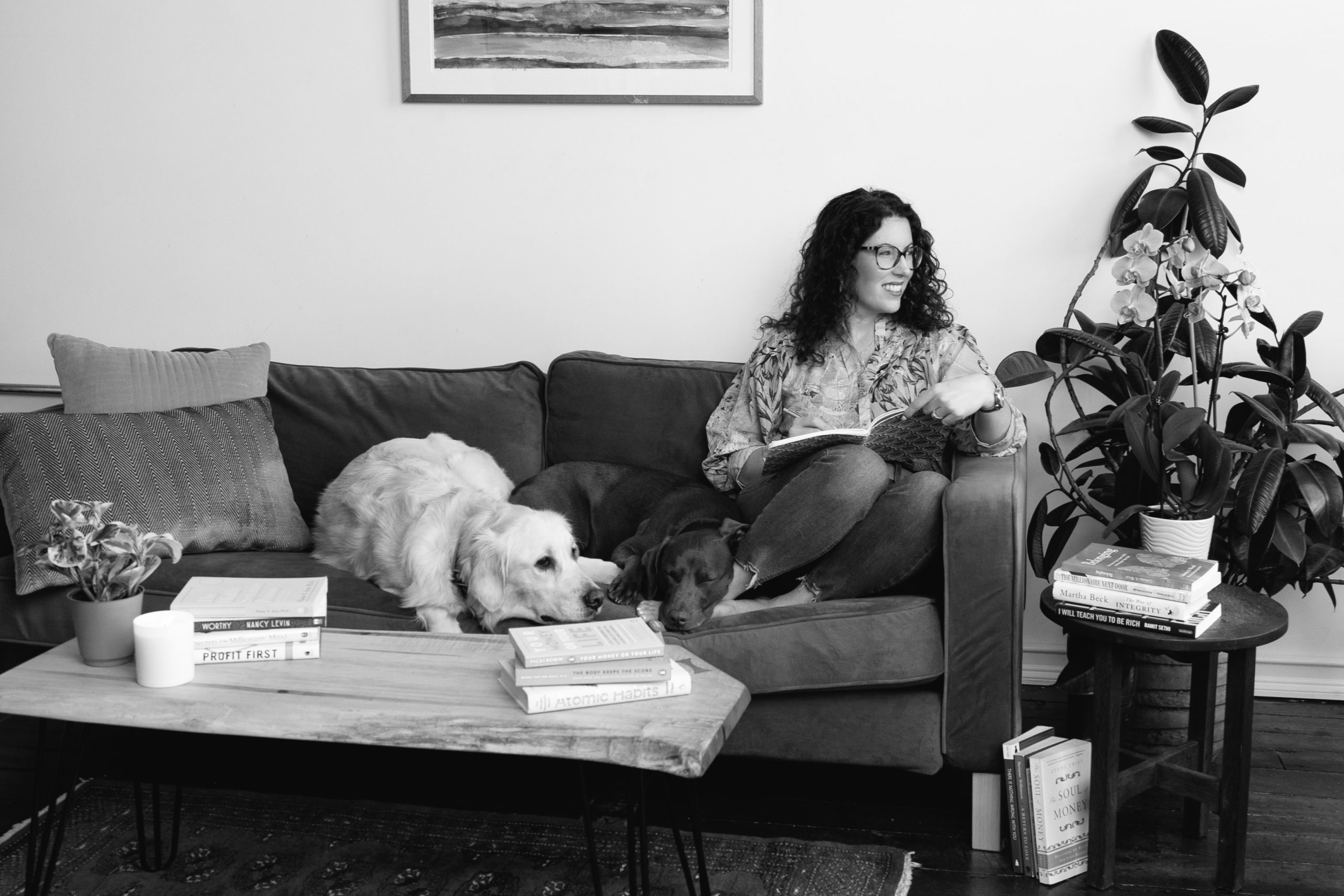 On our Masterminders' Bookshelf
Get instant access to a curated list of needle-moving books that's essential reading in the UNBOUNDED Mastermind.
Thoughtfully divided into categories - Health & Wellbeing, Love & Relationships, Money & Finances, Leadership, Spirituality, and more - so you can start creating a foundation for the life and business you've always wanted intentionally.
Using Your Stories to Create Content that Converts with Allison Janda-Brown
A few copywriters have pitched me to be on the podcast, but before I had any of them on, I knew I had to have Allison Janda-Brown on first! Allison personally helped me transform my own content as I went through my rebrand in 2022 and I've seen how successful her work can be firsthand. In our conversation today she shares more about her done-with-you approach and how to connect your amazing, personal stories from your life to the content that you write for your business. She's helped client after client expand their client base to make bank. Enjoy!
Visit this episode's show notes page here.
–
The Prosperous Empath Podcast is produced by Heart Centered Podcasting.