Catherine A. Wood
Living the life you want starts with permission
It's probably wired into our DNA.
Most of us grow up learning to ask for permission to do things. It starts with our parents, and then our teachers and coaches.
Then we become grown-ups and we find ourselves still in a position of asking for permission.
Instead this time we're asking for permission from our bosses, or other authorities in our lives.
We may chafe at having to ask for permission, but on the other hand, it comes with a certain level of assurance because we're also receiving approval.
Living the life you want starts with giving yourself permission to live it. You have to own it. The successes the failures…all of it. (Even when others may disapprove!)
Do you ever self-sabotage your success?
Often times, we create what we want and then we go out and make problems out of it.
We overcomplicate our romances. (Making our partners jump through hoops to prove something to us that we already know deep down is true in our heart.)
We set unrealistic expectation of others. (When we know the real obstacle is that we don't accept ourselves for who we are.)
So here's the tough love truth…
Only you have permission to define what you want your life to look like. It's your life and you *get* to live it in a way that brings you joy and satisfaction.
Often the first step is giving yourself permission to truly live it.
I challenge you in this New Year to jump out of the rat race or the keeping up with the ________(you fill in the name) race.
You are sufficient to live the life you want this year.
To your unbounded potential in 2019,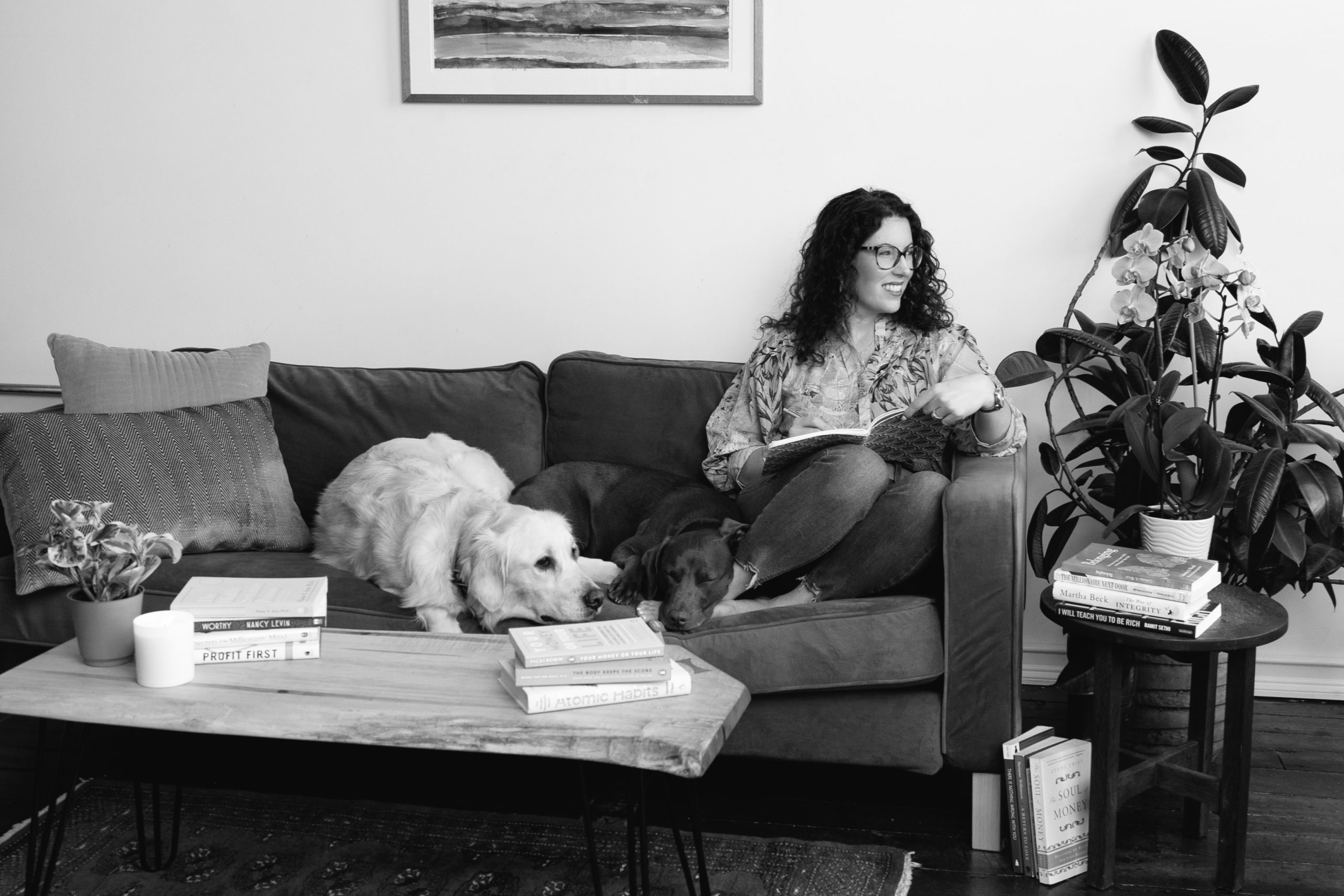 On our Masterminders' Bookshelf
Get instant access to a curated list of needle-moving books that's essential reading in the UNBOUNDED Mastermind.
Thoughtfully divided into categories - Health & Wellbeing, Love & Relationships, Money & Finances, Leadership, Spirituality, and more - so you can start creating a foundation for the life and business you've always wanted intentionally.
Using Your Stories to Create Content that Converts with Allison Janda-Brown
A few copywriters have pitched me to be on the podcast, but before I had any of them on, I knew I had to have Allison Janda-Brown on first! Allison personally helped me transform my own content as I went through my rebrand in 2022 and I've seen how successful her work can be firsthand. In our conversation today she shares more about her done-with-you approach and how to connect your amazing, personal stories from your life to the content that you write for your business. She's helped client after client expand their client base to make bank. Enjoy!
Visit this episode's show notes page here.
–
The Prosperous Empath Podcast is produced by Heart Centered Podcasting.