Apr 12, 2019 | Your Business, Your Relationships
How to enroll others behind your plans
Last week, I shared with you my story of how I finally worked up the courage to quit my 9-5 and pursue coaching full-time. It took me a while to recognize my own worthiness to pursue what I wanted, and I also had to get clear on what it was I truly wanted. If you missed last week, learn part 1 of how to get others enrolled with your plan, and get caught up here. 🙂
When you become clear on what you want to do, and how you will do it, you've taken the first clear step towards your goal.
But you're not there yet.
You'll likely need to enroll others in your vision. Your vision could be anything…It could be stepping out in business for yourself, landing that new client, or getting that well-deserved promotion.
You don't need permission, what you need is to get others on board with your ideas. You need to enroll them.
Ultimately, enrollment is about bringing others along with you into something that's larger than you. They have to see something in it for themselves. Something they can connect with on a heart-level.
At this stage in the game, you have to change your language when you talk to others. You're no longer seeking permission, instead, you're seeking their participation.
In order to pull this off, you've gotta be prepared to speak towards this goal or objective. Here's what you need to be ready for…
Part II: How to Enroll Others in Your Vision
What's in it for you? Be prepared to speak towards…
Why are you perfect for the role?
What's possible for you in the role?
How you're the perfect candidate for the position?
How you're already performing the role?
What's in it for them?
How would they benefit from your promotion?
How would it make them feel to see another member of their team promoted?
How it would free up their time, energy, focus, resources, etc…
Lastly, what's the larger purpose?
How will you step in to do XYZ ultimately benefit everyone?
This last piece is the higher altitude conversation about how enrollment works in everyone's best interests. When you've created a win-win for everyone, it becomes a no-brainer how to proceed.
Part III: Don't ever fully-arrive
Many people stop at Part II. They've sold their idea or they've stepped into the role they wanted, and they think they're done. They've enrolled others behind their cause. Voila!
Enrollment is an iterative process. Ultimately, it requires constant repetition and comes down to what will it take for x to be enrolled in y.
Understanding this process is like wielding your own superpower.
Once you've established a relationship with someone, taking up the issue of enrollment again in the future becomes less intimidating.
So next time someone tells you 'No,' try asking "What would it take for you to be enrolled with this plan?"
Are you ready to step into Part 2 and 3 of enrolling others in your plans?
Keep on keeping on!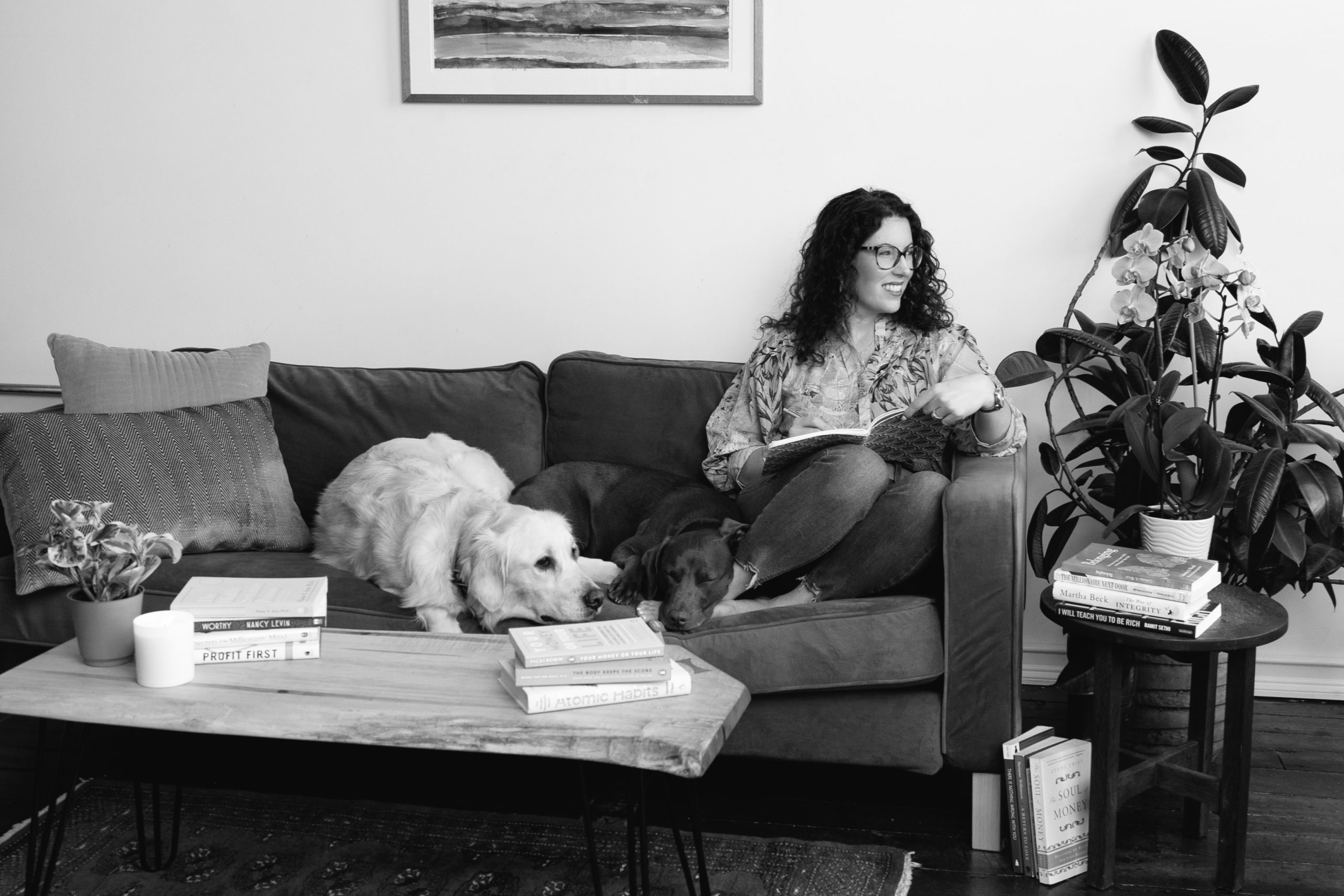 On our Masterminders' Bookshelf
Get instant access to a curated list of needle-moving books that's essential reading in the UNBOUNDED Mastermind.
Thoughtfully divided into categories - Health & Wellbeing, Love & Relationships, Money & Finances, Leadership, Spirituality, and more - so you can start creating a foundation for the life and business you've always wanted intentionally.
Empathy Driven Marketing with Krista Walsh
Welcome back to The Prosperous Empath! We are starting off the year with a series on conscious entrepreneurship. I notice a push for this in the online industry and it is something that comes naturally to HSPs and empaths. I'm excited for our guest today, Krista Walsh, who is creating a beautiful launching point for us in the series. In our conversation, you'll hear what empathy driven marketing is, alternatives to writing to pain points, how to trust yourself and more. This episode is packed with so many insights from Krista that will help you feel confident in the way that you market yourself and your business.
Visit this episode's show notes page here.