How learning to be vulnerable is actually empowering
The other day, I watched Brene Brown's Netflix special The Call to Courage. Have you seen it?
She aptly puts into words what I've been trying to express for the past 3 weeks, and what was my experience on this most recent retreat we led this past March.
She says, "Vulnerability is the pathway to being seen and to being loved. To love is to be vulnerable. Many of us would rather not be loved than to risk being vulnerable."
I felt this on our most recent retreat to the Dominican Republic.
And I know I feel it each time I resist being vulnerable with my partner and then feel even more loved and accepted on the other side of leaning into my humanity and being vulnerable anyway.
Even when all the signals (read: fear, righteous indignation, stubbornness, hands on my hips, you get the idea..) shout, "run, Catherine, run. Girl, what the hell are you thinking? Get outta here" and I stay anyway, and let myself feel all the discomfort of vulnerability, it is then that I'm closest to the love and acceptance I crave.
When we risk being vulnerable, we also are on the brink of finding acceptance.
I believe that acceptance may be one of our greatest fears as human beings. If we fully accept ourselves, then…
…there's nothing to strive for;
…nothing to works towards;
…no meter stick to measure ourselves against;
…and no so-called "perfect" to reach.
Who we are is enough.
Don't underestimate how confronting that is for many (if not most). We can get uncomfortable with learning to get comfortable with who we are.
Have compassion with you, and allow yourself to be in-process.
Lean into your growth edge.
Where fear would have you run, what would love have you do?
Be vulnerable.
It's a magical thing when we create a safe container to be vulnerable in, it gives permission for others to do the same. It creates the possibility for self-love and for acceptance.
10 women in a treehouse in the Dominican Republic taught me this.
We get to be vulnerable.
We get to be seen.
We get to be loved.
We get to be accepted.
There is no greater gift than this.
One of my favorite practices to offer clients in this arena, is to ask them to write this down and post it, "What's the most vulnerable thing you could say right now?"
Practice speaking your truth and getting in touch with the whisperings of your heart. It's a challenge that's been life-changing for me, and it is a challenge worthy of you too.
The question is… Are you willing?
Hit REPLY and let me know!
Vulnerably yours,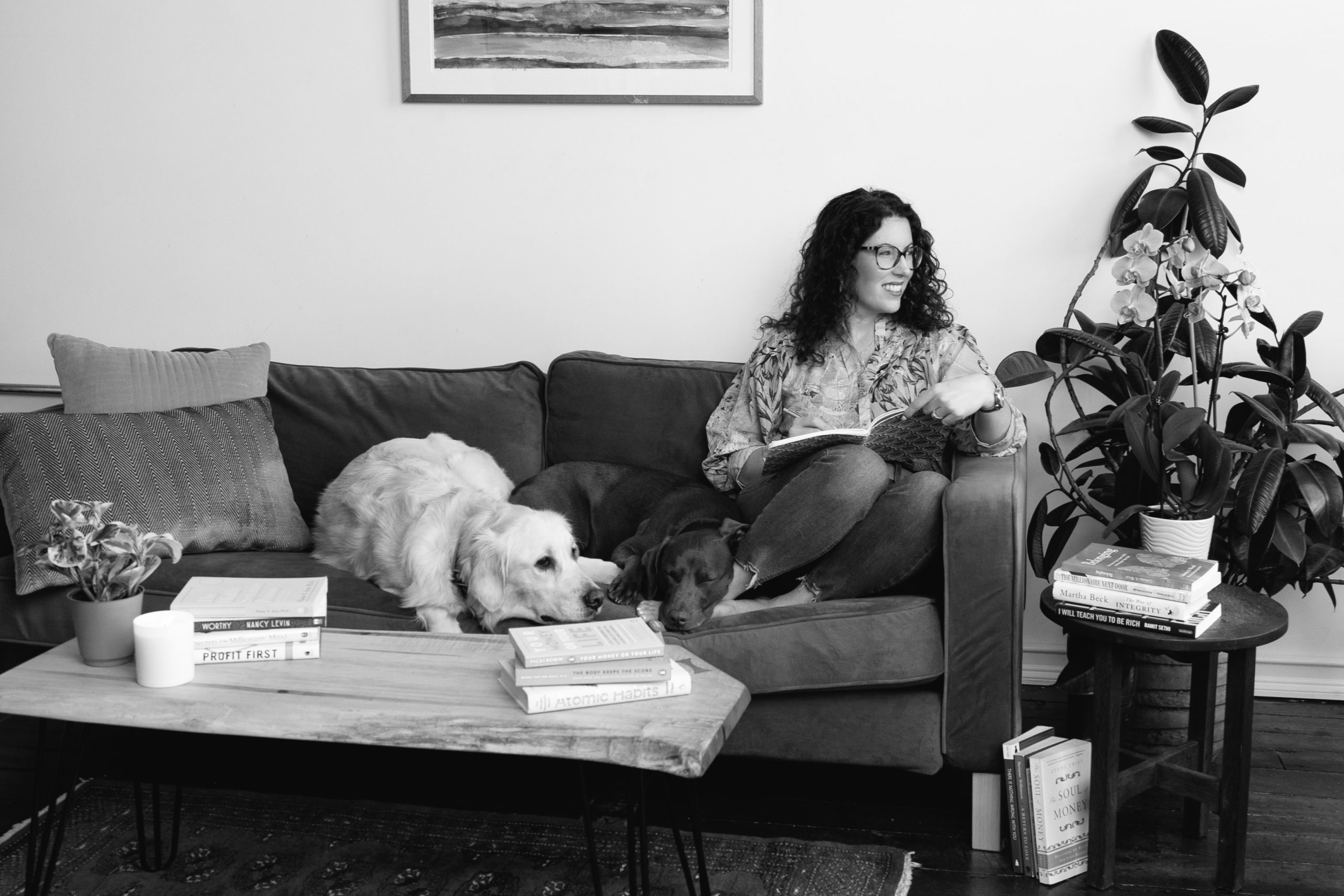 On our Masterminders' Bookshelf
Get instant access to a curated list of needle-moving books that's essential reading in the UNBOUNDED Mastermind.
Thoughtfully divided into categories - Health & Wellbeing, Love & Relationships, Money & Finances, Leadership, Spirituality, and more - so you can start creating a foundation for the life and business you've always wanted intentionally.
Business Ops Necessities for the Prosperous Empath with Alicia Lozano
I'm excited to share this conversation with Alicia Lozano, a Business Operations & Change Management Consultant, who partners with minority women-owned small businesses AND corporate side hustlers who are ready to take their business full-time to simplify their path to wealth. Alicia helped me early on in my business as I was starting to refine my processes and SOPs. She helped to take me from Excel expert to a ClickUp enthusiast and my business is better for it. In our conversation, she shares more about how she sets each of her clients up for success as they uplevel their businesses. I'm confident that whether you're a new entrepreneur, wanting to create a new revenue stream, or just ready to make more money while working less hours – this episode is for you.
Visit this episode's show notes page here.
–
The Prosperous Empath Podcast is produced by Heart Centered Podcasting.