Catherine A. Wood
Holding Onto Tension
I woke up this morning before dawn with that familiar feeling of tension. Unable to sleep—not really awake—it hit me.
I was just holding onto stuff.
In this little epiphany, I saw how oftentimes we hold onto energy, experiences, obstacles, stories from our past…that prevent us from powerfully moving forward in life or from deep sleep in this morning's case for me…
We think, "Oh, there's no time to journal or meditate or exercise because there's so much to do!"
And there is, right?
There's always so much to do.
And, there always will be.
The thing is, in these moments when we're holding on to so much stuff, it almost pulls us back rather than allowing us to move forward. So, even when we propel into action and try to tick items off the to-do list, everything seems to take more time and you lack the focus to finish any one thing, especially the most important things.
Do you know what I mean?
I had that experience myself this morning.
So, I took a luxurious hour this morning. I lit a candle, got a cup of green tea and a glass of water, and I got really clear about the things I was holding on to—what they really mean meant, what I was making them mean about me, and how I was making myself wrong for all of it.
And I realized that they were all stories.
Oftentimes, the meanings we attach as humans…it's simply not the truth. It's just our own interpretation.
We are meaning-making machines.
When we can separate the meaning, things start to become clearer. So, next time you find yourself in a similar place, consider taking on one of the following practices:
Journal down all the things you're holding onto and identify whether they are stories or the truth
Do a morning meditation
When you notice you're holding onto a lot of energy around something, take a walk or go for a run (one of my favorites)
Or, just pause
And, if you think you don't have time for any of those things, consider that you don't have time not to do it.
To reclaiming your time and energy,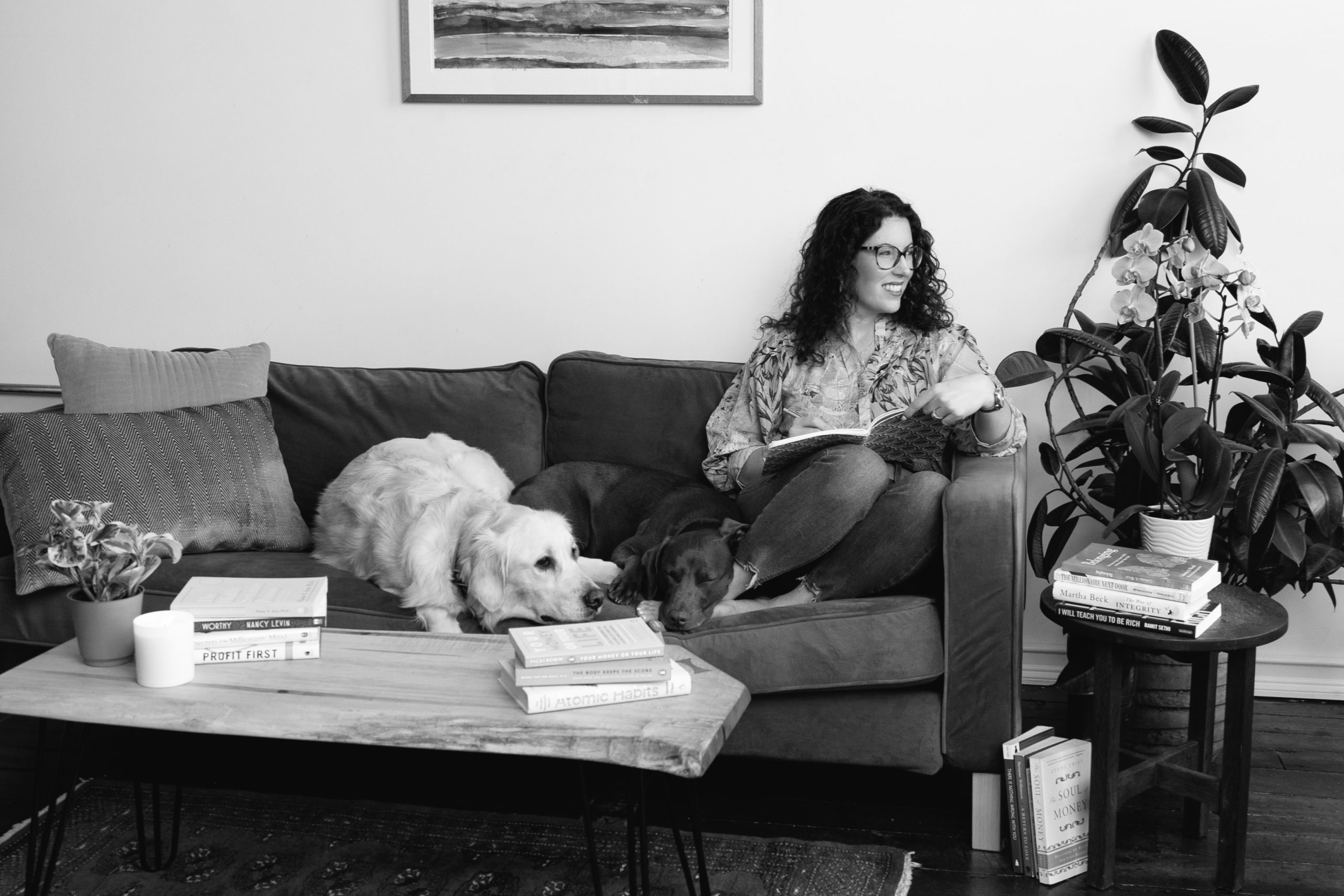 On our Masterminders' Bookshelf
Get instant access to a curated list of needle-moving books that's essential reading in the UNBOUNDED Mastermind.
Thoughtfully divided into categories - Health & Wellbeing, Love & Relationships, Money & Finances, Leadership, Spirituality, and more - so you can start creating a foundation for the life and business you've always wanted intentionally.
Using Your Stories to Create Content that Converts with Allison Janda-Brown
A few copywriters have pitched me to be on the podcast, but before I had any of them on, I knew I had to have Allison Janda-Brown on first! Allison personally helped me transform my own content as I went through my rebrand in 2022 and I've seen how successful her work can be firsthand. In our conversation today she shares more about her done-with-you approach and how to connect your amazing, personal stories from your life to the content that you write for your business. She's helped client after client expand their client base to make bank. Enjoy!
Visit this episode's show notes page here.
–
The Prosperous Empath Podcast is produced by Heart Centered Podcasting.