Jan 11, 2019 | Your Relationships
Follow your passion: It's the only way to be passionate
Good morning to you all the way from Amritsar, India where I've just spent my first full day here! If you want to follow along on my journey while I'm abroad in India for the next 3 weeks, I'll be posting photos along the way over on my IG feed here.
Many clients come to me knowing they want to make a change in their lives, but they're not sure exactly what it is they want.
Have you ever felt that way? A vague sense of unease, unrest, dissatisfaction? I know I have!
About 7 years ago, I knew I wanted more from my life.
I knew I didn't want to continue working in my windowless government cubicle.
I knew my relationship was never going to be what I wanted it to be.
I also knew that I needed a major mindset shift.
So I started running.
Not running from my problems, mind you.
I started training for a marathon.
It was this simple act of following a passion, that helped teach me one super-important lesson.
Passion is infatuating.
When you have a passion (whether it's for a career, or a hobby or a new goal), it can be an all-consuming pursuit.
It can also open up your eyes to new passions all around you.
So if you're struggling with that same sense of unease, like I was, I encourage you to commit.
Commit to something. Something you've been wanting or longing to do.
Don't do any of that half-in half-out BS. Commit to it all the way.
Not sure what to commit to? Here are some ideas to consider.
What is a lifelong hobby you've always want to pursue more?
Or a bucket list item you'd like to cross off? (You can find some of my items for inspiration here.)
Or a cause or an organization you want to volunteer for?
A goal that's eluded you in the past?
 If you know you often resist (or sabotage) your own best intentions, put in support structures sufficient to your level of resistance.
For example, that may look like hiring a professional so that you'll have the accountability in place you need to succeed (like a professional coach, or a personal trainer).
New year. New passions. New possibilities.
Let's make 2019 yours,
P.S. Respond now and tell me what new passion you're pursuing in 2019. I would love to hold space for your passions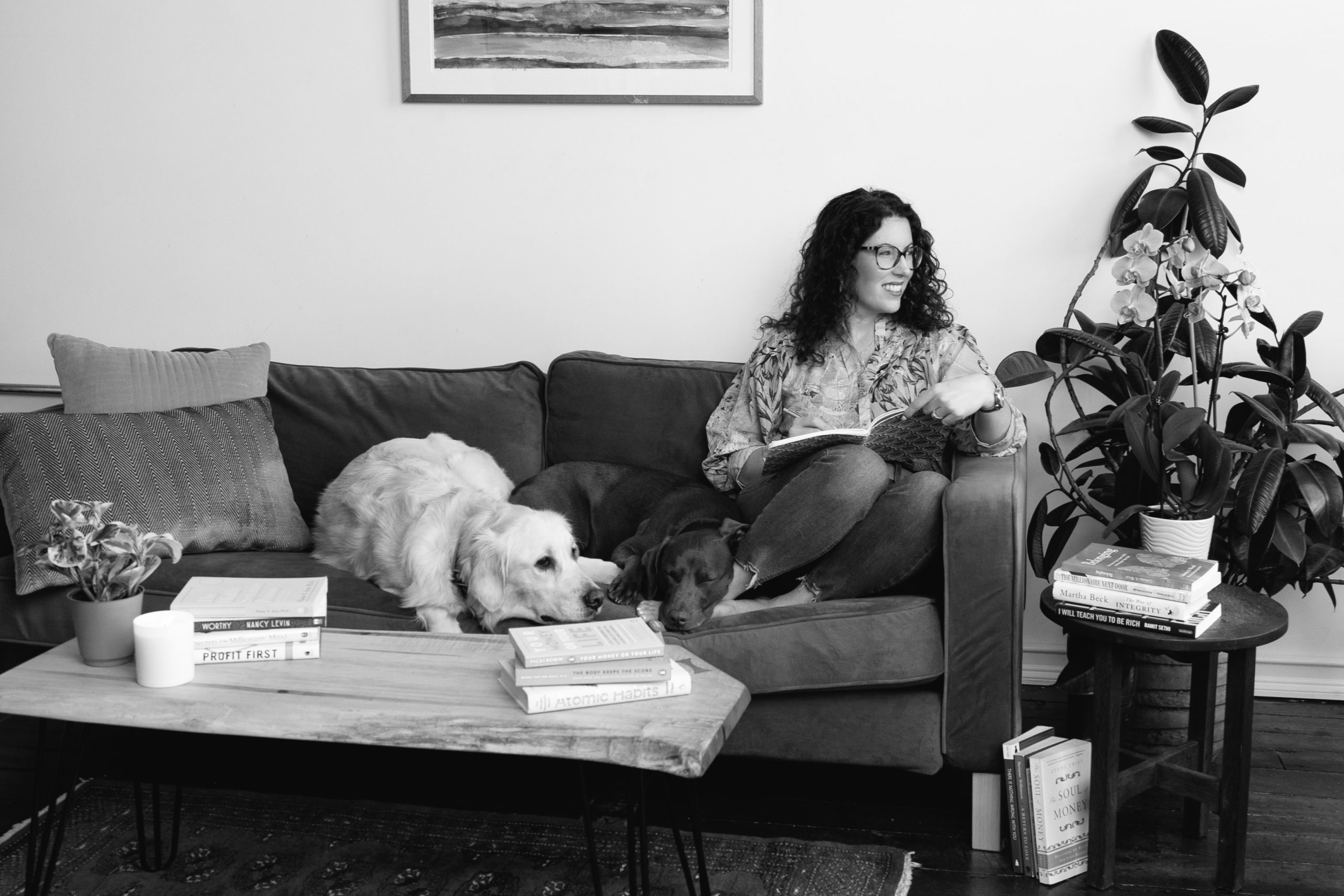 On our Masterminders' Bookshelf
Get instant access to a curated list of needle-moving books that's essential reading in the UNBOUNDED Mastermind.
Thoughtfully divided into categories - Health & Wellbeing, Love & Relationships, Money & Finances, Leadership, Spirituality, and more - so you can start creating a foundation for the life and business you've always wanted intentionally.
Empathy for Change with Amy J. Wilson
I am so delighted and thrilled to have my esteemed friend, Amy J. Wilson here with us today. Amy is a change leader, community builder, movement maker, and an empathy advocate. She is the author of Empathy for Change: How to Build a More Understanding World, a guide to create positive, compassionate change where we work, live, and play. All of this guides our conversation as we cover the different types of empathy and why they are important, dismantling current power structures and rebuilding them with empathy at the core, prioritizing rest, and so much more. Being empathetic does not mean you lack power, and this episode is going to tell you why – enjoy!
Visit this episode's show notes page here.