Nov 15, 2018 | Your Relationships
Don't Take It Personally
A topic that's been coming up for me lately is this glorious idea of not taking anything personally.
I know it sounds overly simplistic, but can you imagine how much your life would change if you took back your power from allowing others to have an impact over you?
I recently finished reading a book called The Four Agreements by Don Miguel Ruiz, and the second agreement says,
"Don't take anything personally. Nothing others do is because of you. What others say and do is a projection of their own reality, their own dream. When you are immune to the opinions and the actions of others, you won't be the victim of needless suffering."
Now, I know that may sound very esoteric or impossible, but think about it for a moment.
Oftentimes, people try to make us wrong. They blame us. They put it on us. It can be very explicit sometimes…"You did that wrong!" or "You're at fault!"
Even when others try to make it personal, our job is to not take anything personally…to truly own and recognize that everything, everything, everything that others say and do is a projection of their own reality.
This idea just blows my mind.
Think about the people in your life that make you wrong the most: your significant other, a best friend, perhaps one of your parents…
You know how they make you wrong. I'm sure it's very familiar and similar from week to week, month to month, and year to year.
Imagine what a gift you would give to yourself and to your relationships if you were to take your power back from them.
To take back the ability that they have over you to make you feel wrong, inadequate, at fault, bad…to literally own that they do not have that power over you!
In truth, people get to say whatever they want to us. We don't get to control what others think, say, and do. But we do get to control what we make that mean about us and whether we choose to attach significance and weight to their comments.
Imagine if the next time your best friend told you that it was completely your fault and that she's not sure she trust you anymore, you simply were to understand that her reaction is likely based on how she relates to herself in some way, shape, or form?
Imagine if you gave yourself that gift of liberating yourself from the opinions and judgments of other people.
A great place to start this week is by picking up the book The Four Agreements.
Judgmentally-free yours,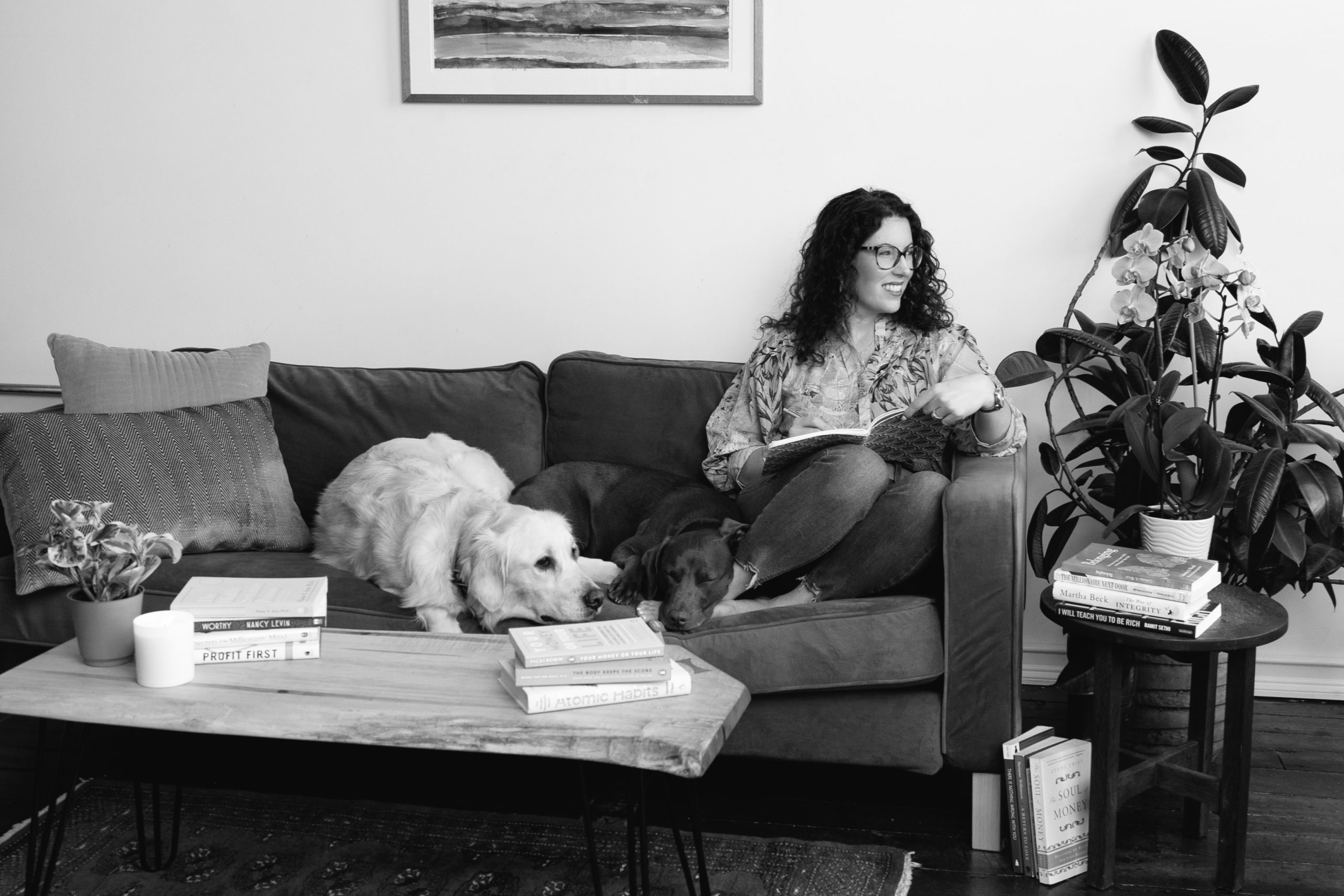 On our Masterminders' Bookshelf
Get instant access to a curated list of needle-moving books that's essential reading in the UNBOUNDED Mastermind.
Thoughtfully divided into categories - Health & Wellbeing, Love & Relationships, Money & Finances, Leadership, Spirituality, and more - so you can start creating a foundation for the life and business you've always wanted intentionally.
Empathy Driven Marketing with Krista Walsh
Welcome back to The Prosperous Empath! We are starting off the year with a series on conscious entrepreneurship. I notice a push for this in the online industry and it is something that comes naturally to HSPs and empaths. I'm excited for our guest today, Krista Walsh, who is creating a beautiful launching point for us in the series. In our conversation, you'll hear what empathy driven marketing is, alternatives to writing to pain points, how to trust yourself and more. This episode is packed with so many insights from Krista that will help you feel confident in the way that you market yourself and your business.
Visit this episode's show notes page here.