Feb 08, 2019 | Most Popular, Your Relationships
How living in community creates a spark in all of us
My trip to India was transformational, but in a different way than I expected.
In the past when we've done retreats to the Dominican Republic, they've been much more focused on personal development.
These experiences are SO valuable to learn more about yourself and experience new awarenesses.
But there's a different flavor of learning when you're a part of a connected community.
One awareness we took away from our experience was that even in the midst of busyness and constant new things to see and experience, we all still craved community.
Processing our experiences as a group gave us insights into our own experiences.
Have you ever experienced this?
Sometimes we can be vaguely aware that something is amiss or missing in our lives. It might be something regarding our relationships, or our spiritual lives, or even with ourselves, and we can't quite put our finger on what it is.
Sometimes that breakthrough or "a-ha" moment happens when someone else's story or journey sparks clarity in us with something that's been rumbling around in our own subconscious.
As a coach, this brings me so much joy to see these sparks happen before my very eyes!
For this reason, I'm excited to share that I will be launching my next group coaching mastermind in March.
If you crave more community and deeper awareness around what you want (and even what's in your way), than I'd love to discover with you if you're a fit for this program.
Registration closes Friday, February 22nd.
Register here to set up a call and see if this is the perfect fit for you.
To igniting the spark in you,
---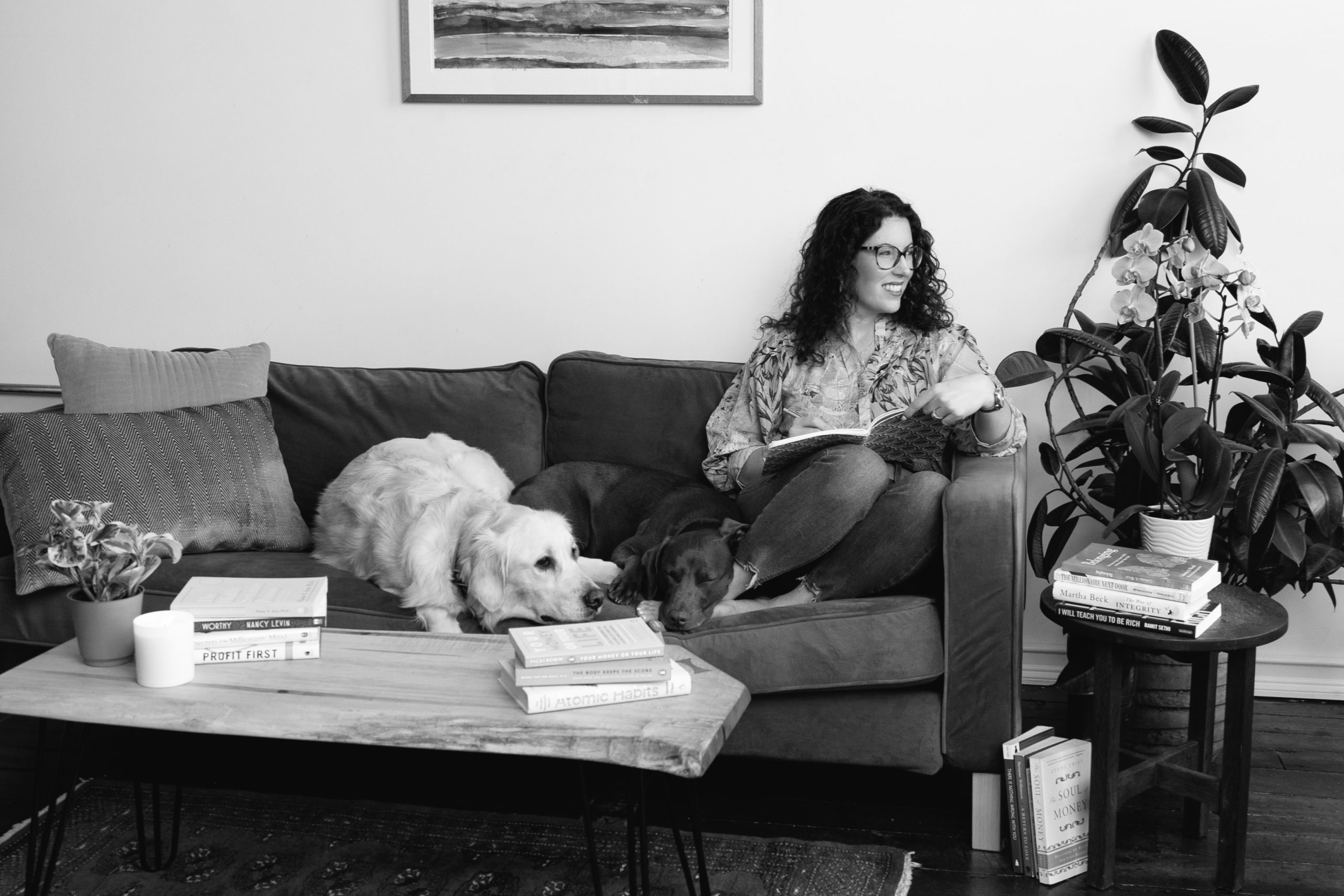 On our Masterminders' Bookshelf
Get instant access to a curated list of needle-moving books that's essential reading in the UNBOUNDED Mastermind.
Thoughtfully divided into categories - Health & Wellbeing, Love & Relationships, Money & Finances, Leadership, Spirituality, and more - so you can start creating a foundation for the life and business you've always wanted intentionally.
LinkedIn for the Empathic Entrepreneur with Jen Corcoran
I'm so excited to share the very first guest episode of The Prosperous Empath Podcast! Jen Corcoran, LinkedIn Consultant for Sensitive Female Entrepreneurs, is joining us today to share why she believes LinkedIn is THE network for empath and highly sensitive entrepreneurs. You'll hear her story of leaving the banking industry to follow her passion of supporting entrepreneurs just like you, as well as tips that you can implement today to grow your connections on LinkedIn. Enjoy!
Visit this episode's blog post here.
Connect with Catherine on Instagram: @unboundedpotential